Joyful Space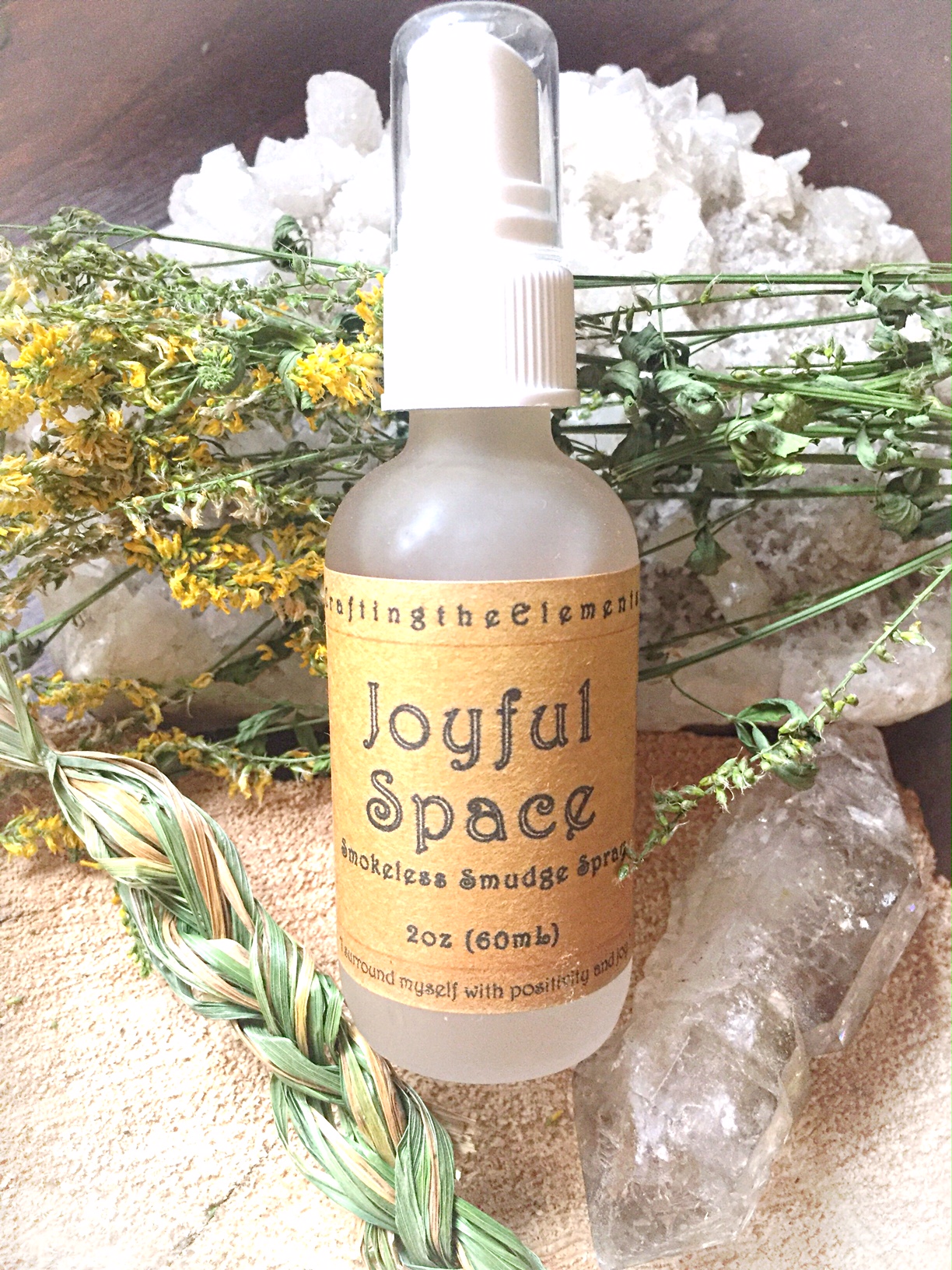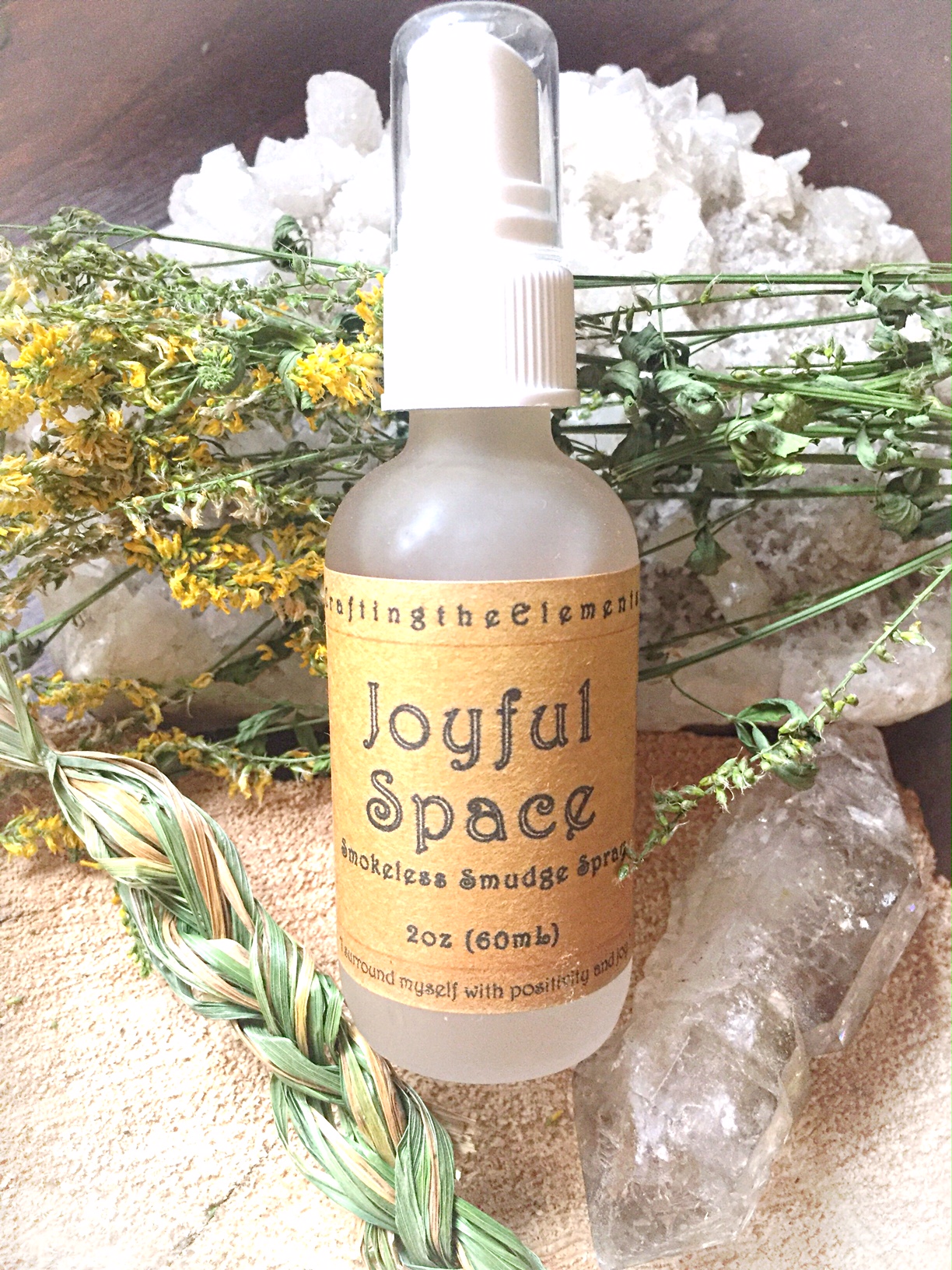 sale
Joyful Space
A smokeless smudge spray that will leave a smile on your face, clearing negative energy and leaving only blissful joy.
Comes in 2 oz glass spray bottle.
'Spread your light, shine it bright & evoke pure joy in others. '
And this little bottle of spray is pure joy. It makes me smile with every whiff I take. Over time it mixes and resonates with me, my own scent, ever changing, bring an excitement of new with the passing time. It invigorates all of the chakras, stimulating them to vibrate at a higher frequency. When in this harmonious frequency, you can't help but be happy & joyful.
Rosewood has a way of dissolving depressed feelings, it invites compassion into one's heart, while lifting spirits and instilling spiritual beauty.
Amber resin was typically burned to bring happiness and positivity to a space during meditation which helped with emotional & spiritual balance.
Sandalwood carries a high spiritual vibration and stimulates clairvoyance, aiding in healing.
2 oz Spray: Spring Water, Sweet Clover Hydrosol, Amber Resin oil, Sandalwood & Rosewood Essential oil
All Hydrosols are handmade from colorado wildcrafted herbs.