Echo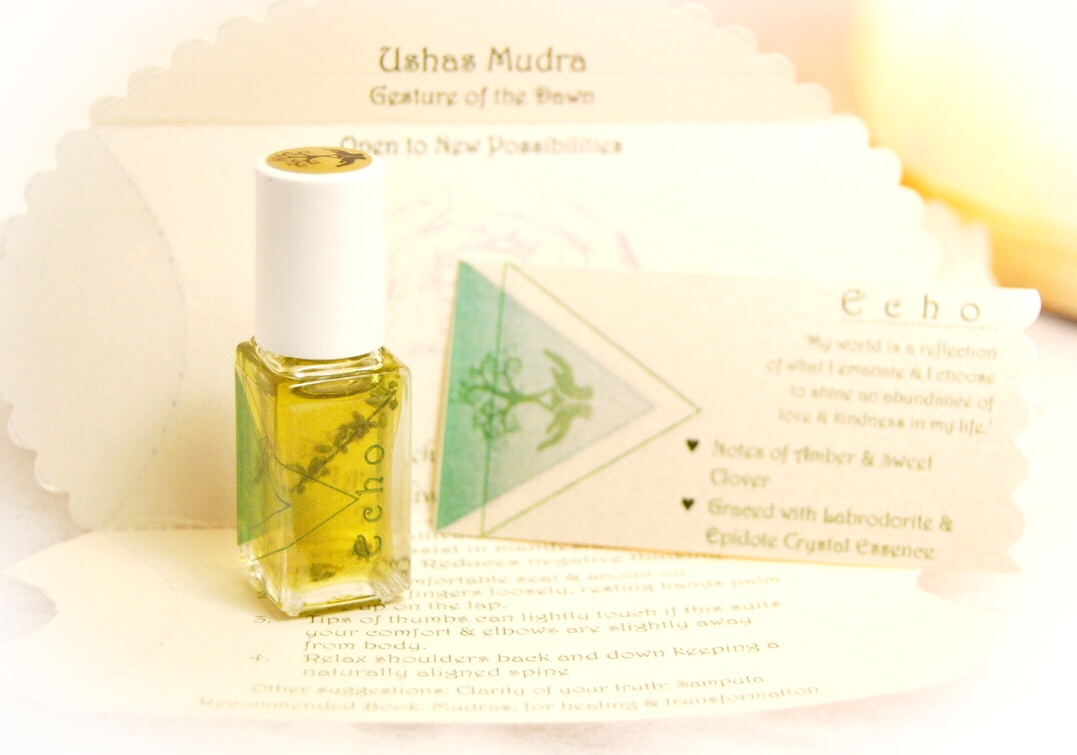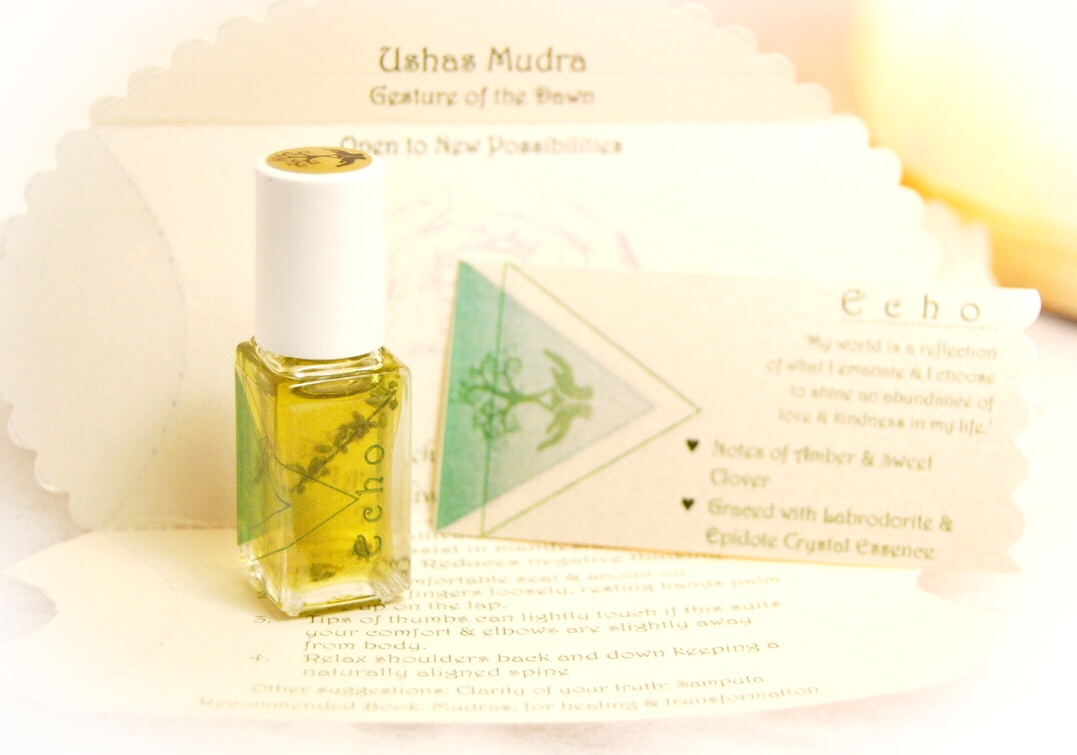 sale
Echo
/echo/ a close parallel or repetition of an idea, feeling, style, or event.
Notes of Amber & Sweet Clover
Graced with Epidote & Labradorite
1 mL Sample Oil & Info Card
5 mL Roller Oil with Mudra Box & Info Card
A whistle in a canyon can be heard repeating back to you over & over. What we put out into this world is what we often see in return. This oil will encourage love & joyful emotions that are abundantly releasing into this life. It allows clarity of the mind & emotions to help manifest your dreams & better speak you truth of what you need & want in this lifetime.
Uses: Attraction of what you emanate, harmony between mind & emotion, inspire heartfelt emotions, improve mood, reduce anxiety, clarity of goals, Manifestation.
Mudra suggestions: Ushas, Samputa
Chakra: Root (1st), Heart (4th), Throat (5th)
Essential Notes - Soul
Amber Resin: Creates harmony in the mind. Brings happiness to mind & body.
Hawaiian & Australian Sandalwood: Grounding, enhanced mental clarity.
Rosewood & Ho wood: Uplift mood, Joyful emotions.
Sweet Clover & Jasmine: Balance between mind & emotions to bring clear communication of you wants & needs.
Crystal Essence - Spirit
Epidote: Supports one to embrace positive patterns & attract what one emanates.
Labradorite: Magic, an uncovering of belief patterns & how they serve you & increase healing thoughts.
Herb - Body
Sweet Clover: Clear path between mind & emotions.
TEach oil is designed to enhance ones life & personal practice. Oils are paired with an affirmation & Mudra to aid in meditation or be used as an intentional, complex, natural perfume that compliments & changes with the wearer's own chemistry.
These oils inspire a connection to this earth & our own universal energy. The Merkabah on each label imprints the oil with a high vibration, assisting in the connection to ones light spirit body.
Handmade with love in Breckenridge, CO, Charged with OM Crystal Singing Bowl Vibrations & Infused with Crystal Essence under the Full Moon Light.
All packaging is printed, hand crafted & wax sealed by me, adding the extra touch & positive energy to each oil.
Pure Essential Oils, Resins & Absolutes are carried in Jojoba oil. Please order a sample if you have any concerns about allergies.