Illuminate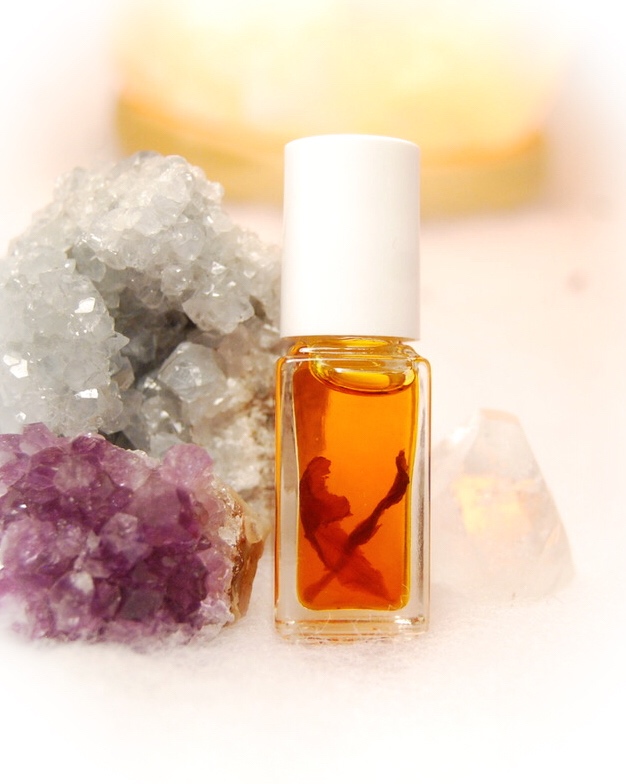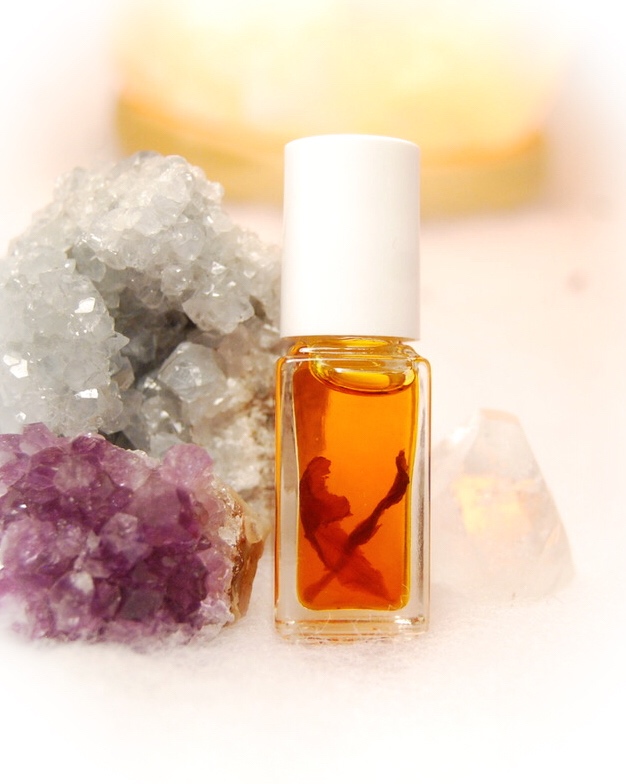 sold out
Illuminate
/star*dust/ a magical or charismatic quality or feeling
Notes of Plumeria & Pink Lotus
Graced with Amethyst, Celestite & Apophyllite
1 mL Sample Oil & Info Card
5 mL Roller Oil with Mudra Box & Info Card
A gaze up at a star filled night gives us a feeling of connectedness, that this universe is vast & beautiful like each of us. This oil aids us in raising our vibrations to reach into the universe within us & connect with the Higher Self. Anointing the wrists and crown will open your heart & mind to the light within.
Uses: Inner & outer awareness, alignment with our truth, mindfulness, assimilate with higher frequency, connect with personal divinity, trust inner guidance, calm nervous system.
Mudra suggestions: Palli, Jnana, Shakti
Chakra: Throat (5th), Third Eye (6th), Crown (7th), Transpersonal & Etheric (above head)
Essential Notes - Soul
Plumeria & Lemon Balm: Inner & outer awareness directing spirit toward mindful reflection of gratitude.
Pink Lotus & Palo Santo: Raises vibrations, connection to source energy with unconditional love.
Frankincense & Buddha Wood: Grounded mindfulness, release of ego & mind to move into presence with our spirit.
Angelica: Open our heart & our awareness to connect with our divinity.
Crystal Essence - Spirit
Amethyst: Still ones thoughts and move into higher states of consciousness. Release of addictions.
Apophyllite: Raise your vibrations to the world of nature & angelic domains. Assists one with connecting & communication with the Higher Self.
Herb - Body
Blue Lotus Petal: Purity of the spiritual life.
Each oil is designed to enhance ones life & personal practice. Oils are paired with an affirmation & Mudra to aid in meditation or be used as an intentional, complex, natural perfume that compliments & changes with the wearer's own chemistry.
These oils inspire a connection to this earth & our own universal energy. The Merkabah on each label imprints the oil with a high vibration, assisting in the connection to ones light spirit body.
Handmade with love in Breckenridge, CO, Charged with OM Crystal Singing Bowl Vibrations & Infused with Crystal Essence under the Full Moon Light.
All packaging is printed, hand crafted & wax sealed by me, adding the extra touch & positive energy to each oil.
Pure Essential Oils, Resins & Absolutes are carried in Jojoba oil. Please order a sample if you have any concerns about allergies.