Serene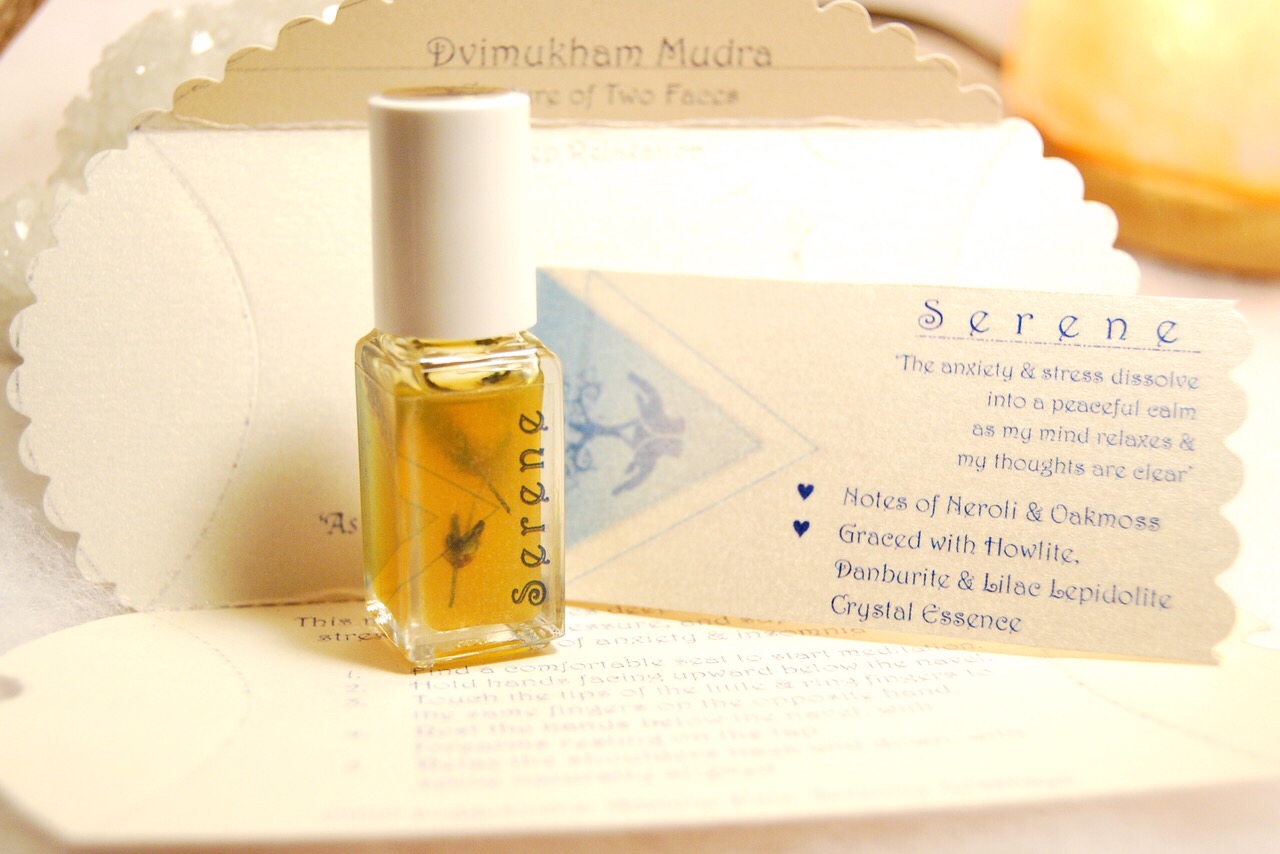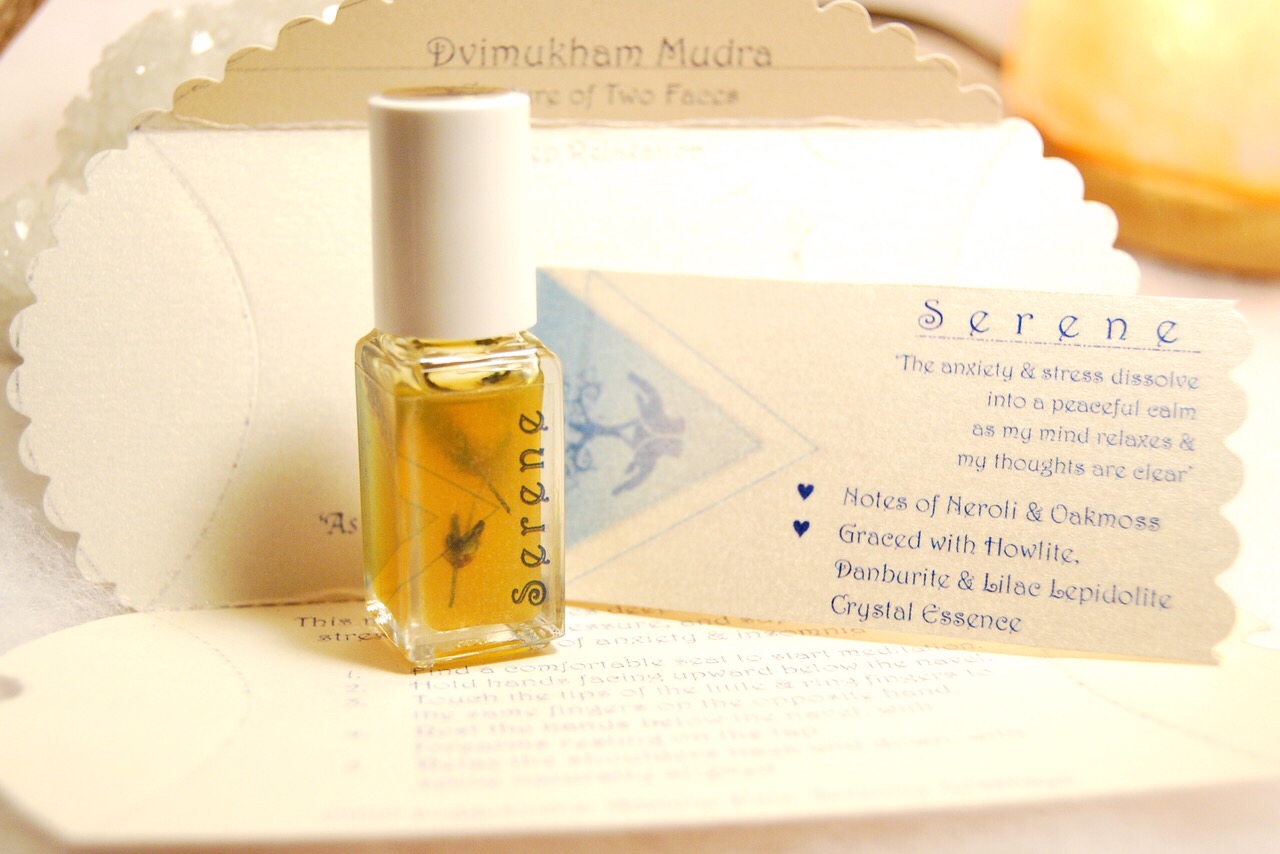 sold out
Serene
/seŸr*ene/ calm, peaceful, and untroubled; tranquil
Notes of Neroli & Oakmoss
Graced with Howlite, Danburite & Lilac Lepidolite
1 mL Sample Oil & Info Card
5 mL Roller Oil with Mudra Box & Info Card
This oil will bring you a peaceful mind, as serene as the snow capped mountains the mind is humbled. It is an excellent aid in dream work, as it calms the body and mind and allows clearer vision during dream time.
Uses: Soothes nervous tension, stress & anxiety reduction, relaxation, emotional healing, dream work, clear thought, enhancing meditation, insomnia.
Mudra suggestions: Dvimukham, Jalashaya, Pala
Chakra: All, Especially: Heart (4th), Third-Eye (6th), Crown (7th)
Essential Notes - Soul
Neroli: is the #1 anti-anxiety essential oil remedy, it aids in stress reduction & lowing blood pressure.
Chamomile & Lavender: are excellent natural sedatives, improving sleep & decreasing sleep disturbances.
Vetiver & Smoke Tree: ease emotional stress & panic attacks
Sweet Gale & Oakmoss: stimulate dreams.
Crystal Essence - Spirit
Howlite: s a calming stone that is best at clearing thoughts from the mind. It aids sleep & dreaming.
Danburite: Soothes emotions, helps release grief, fear & anxiety, resentment or anger.
Lilac Lepidolite: Deeply relaxing, it aids in releasing stress and embracing serenity & love.
Herb - Body
Lavender Flowers: Improves sleep & brain function.
Each oil is designed to enhance ones life & personal practice. Oils are paired with an affirmation & Mudra to aid in meditation or be used as an intentional, complex, natural perfume that compliments & changes with the wearer's own chemistry.
These oils inspire a connection to this earth & our own universal energy. The Merkabah on each label imprints the oil with a high vibration, assisting in the connection to ones light spirit body.
Handmade with love in Breckenridge, CO, Charged with OM Crystal Singing Bowl Vibrations & Infused with Crystal Essence under the Full Moon Light.
All packaging is printed, hand crafted & wax sealed by me, adding the extra touch & positive energy to each oil.