Inspire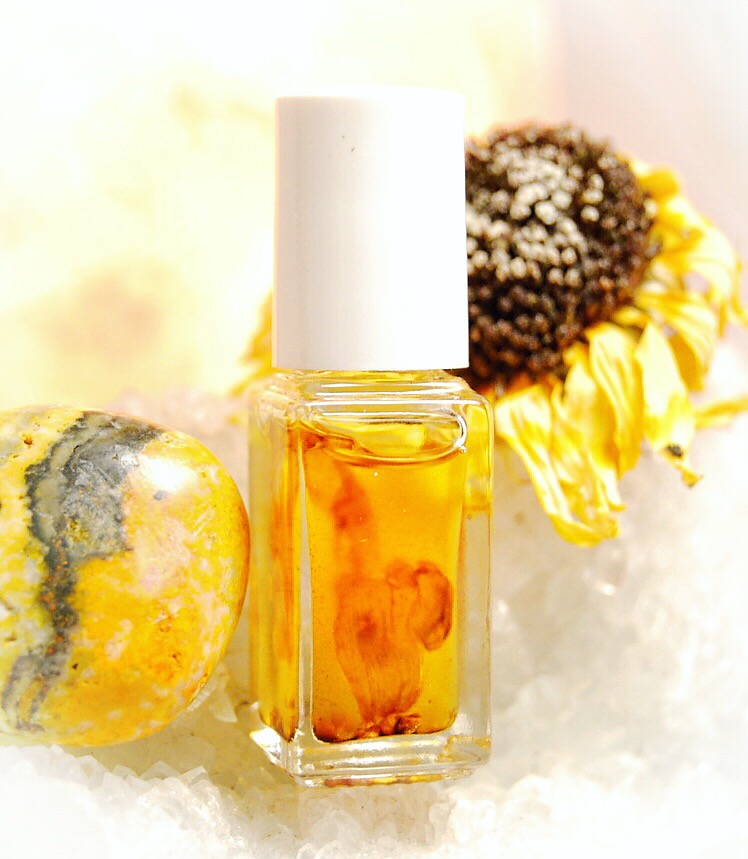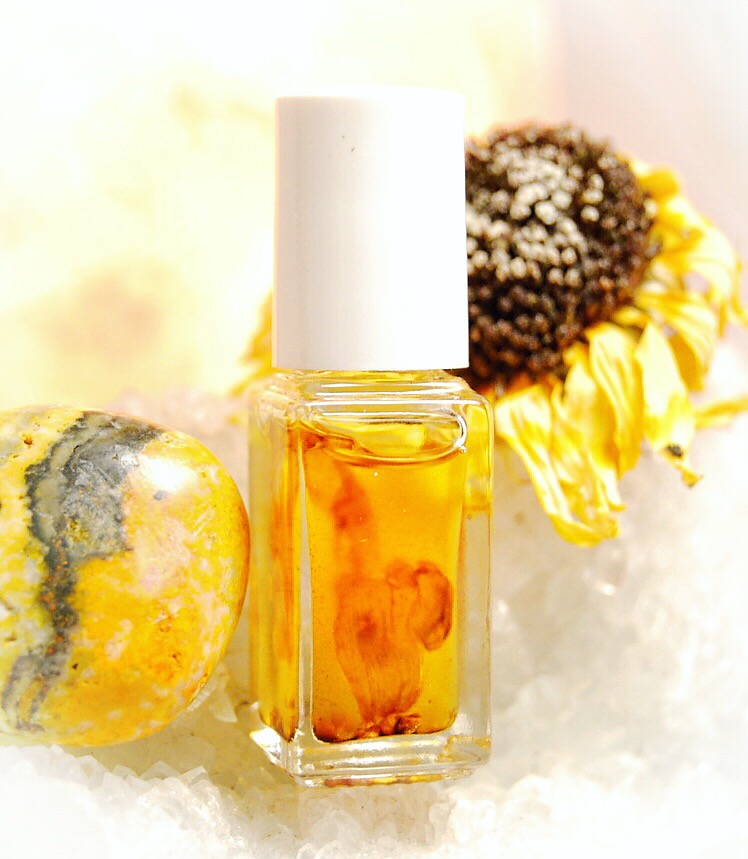 sale
Inspire
/inŸ*spire/ fill with the urge or ability to do or feel something, especially creatively; give rise to.
Notes of Vanilla, Cacao & Marigold
Graced with Bumblebee Jasper & Golden Labradorite Crystal Essence
1 mL Sample Oil & Info Card
5 mL Roller Oil with Mudra Box & Info Card
Find inspiration & sunshine in this bottle of adorned oil. Inspire is great in meditation and also meant to be used throughout the day to ground yourself in creativity. Finding the sun rays of your true self and spreading that light to others. ☀️
Uses: Creativity, introspection, euphoria, abundance, mental clarity, confidence in self & action, mood enhancement, healthy digestion, grounding/stabilizing ideas
Chakra: Sacral (2nd) & Solar Plexus (3rd)
Mudra suggestions: Ratna Prabha, Vajra
Essential Notes - Soul
Marigold's scent reaches though the dimensional planes & comforts the heart.
Bergamot & Vanilla stimulate hormones like dopamine & serotonin, improving the mind & restoring energy.
Cacao & Kava Kava aid in clarity of the thought process & feelings of euphoria
Cardamom & Dark Aged Patchouli ground ones ideas with calm emotions & stimulated spirit.
Crystal Essence - Spirit
Bumblebee Jasper: Enhances confidence, it allows one to be introspective & find their personal power & creative manifestation.
Golden Labradorite: Encourages ones Light to shine, finding purposefulness with vitality & creativity.
Herb - Body
Sunflower Petals: Strong, sturdy ray of light. Open to the possibilities of life & creation.
Cardamom Seeds: Loving & warming boost to the spirit.
Each oil is designed to enhance ones life & personal practice. Oils are paired with an affirmation & Mudra to aid in meditation or be used as an intentional, complex, natural perfume that compliments & changes with the wearer's own chemistry.
These oils inspire a connection to this earth & our own universal energy. The Merkabah on each label imprints the oil with a high vibration, assisting in the connection to ones light spirit body.
Handmade with love in Breckenridge, CO, Charged with OM Crystal Singing Bowl Vibrations & Infused with Crystal Essence under the Full Moon Light.
All packaging is printed, hand crafted & wax sealed by me, adding the extra touch & positive energy to each oil.
Pure Essential Oils, Resins & Absolutes are carried in Jojoba oil. Please order a sample if you have any concerns about allergies. *Not for use during pregnancy.